About Us
Meet Cherry & Toby Cavill, The Founders of ProLife CBD
Toby Cavill: Co-Founder
Toby studied at Bromsgrove School in Worcestershire from age 9 through to 18. After school, the decision between University and travelling was a difficult one to make! 
As part of his gap year, Toby visited his mum in Thailand who was working there as part of a worldwide jewellery company and to his surprise, he ended up staying there for 6 years, learnt fluent Thai and became an expert in all things jewellery from buying to manufacturing to ultimately selling the jewellery on TV channels all over the world!
After being diagnosed with cancer, Toby looked for solutions to help him with his treatment. After discovering the power of CBD, he made it his mission to share his knowledge with the world.
Cherry Cavill: Co-Founder 
Cherry also studied at Bromsgrove School and Nottingham University for a Business degree. On leaving university and whilst looking for a job in London, Cherry tried her hand at TV producing at one of the jewellery channels and before long they were all working in the jewellery industry and they have never looked back! 
Both Toby and Cherry now work at Gems TV, where they share the passion for both jewellery and CBD!
You can often find Cherry speaking on Gems TV about her personal experience with CBD, as well as offering expert advice to customers who are looking to experience the benefits of CBD for themselves.
The History of ProLife CBD
ProLife CBD was set up in 2018 when Toby found out he had cancer just a few weeks before his 30th birthday. 
Cherry already had epilepsy which developed aged 26 and Type 1 Diabetes which developed aged 31 and she was on the highest possible dose of anti-seizure medication as well as now facing a lifetime of insulin dependency.  
Both Toby and Cherry had heard of CBD oil and its potential benefits to their health conditions and began immediately trying to source high quality CBD as soon as Toby was diagnosed with cancer.
Very quickly, they realised that they had been sold something that was not the strength it claimed to be. The next attempt at CBD also failed as they discovered the bottle they had been advised to take didn't really have any effect unless taken in very significant doses.
After struggling to find quality and reliability in the UK, Cherry ended up sourcing a well established high quality CBD oil from America - a company that was set up by a family whose daughter was suffering from over 300 epileptic seizures a week and they had reduced them to nothing.
In seeing and hearing about the power and results that this CBD oil was having, they knew this was the oil that was going to help if anything!
Toby was never sick again throughout his chemotherapy, he is now also cancer free. Cherry reduced her epilepsy medication from the highest to the lowest dose over a period of a few months and has never had a seizure since.
Friends and family began requesting this CBD for their own health issues, for friends, friends of friends and soon it became very apparent that there was a huge gap in the UK market for CBD oil of this level. With Toby facing being out of work for an unknown period and with demand ever growing through word of mouth, Toby and Cherry decided to set up PROLIFE CBD - their mission was to find where this quality was coming from and offer lab tested, transparent high quality CBD to the UK market.
So powerful has this journey been, so incredible have all of their clients' results been - Gems TV, where they both still work and follow their passion for jewellery, also wanted to offer this amazing oil to their customers and it features on the live jewellery channel every few weeks!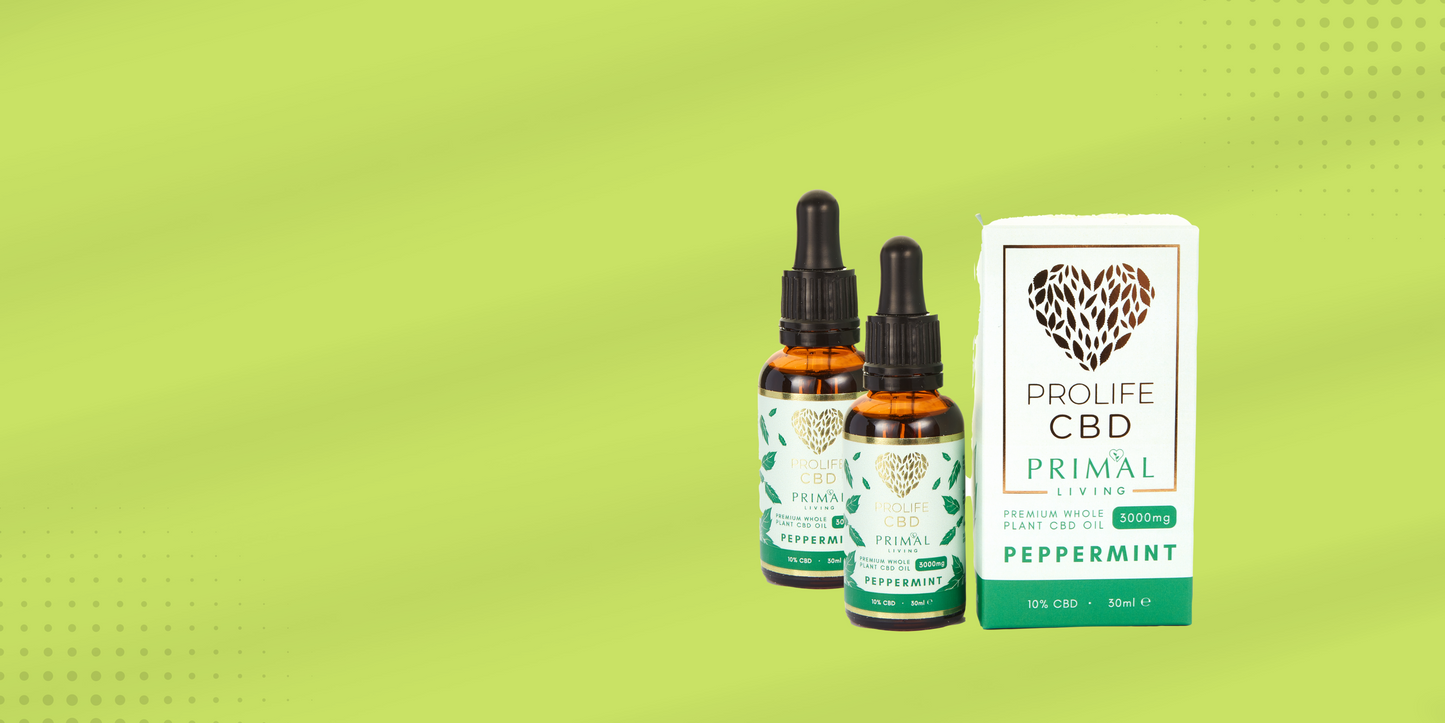 See our terms and Conditions