Frequently Asked Questions - CBD Oil
WHAT IS THE DIFFERENCE BETWEEN CBD AND THC?
This is an issue that can be confusing for those new to CBD. THC and CBD are the 2 main ingredients in the cannabis plant, however, they are fundamentally different in that THC gives you a 'high' but CBD has the benefits of THC (and more) but is non psychoactive. 
Because of this, CBD is legal to sell in dietary and natural supplements whilst THC is not legal to sell in the UK. THC has also been reported to have health benefits and is also from the same plant as CBD, but CBD is the non psychoactive compound that all the research is going into for various conditions.
How do I consume CBD?
The CBD oil we offer can be applied in a couple of different ways. You can hold an amount of CBD oil under the tongue for 60-90 seconds or you can apply the oil topically to your skin (can be applied directly or mixed with another cream or moisturiser) or blend the oil in healthy drink of your choice.
How do you know how much CBD is in your products?
Our CBD oil is lab-tested as soon as it is extracted to safeguard an accurate amount of CBD. In addition, we have each batch of products independently tested to confirm they are pesticide free and contain the stated amounts of CBD and no THC.
Is your CBD a whole plant extract, synthetic, or an isolate?
We would never offer synthetic CBD or a CBD isolate. We use a whole plant extract that is rich in cannabinoids, terpenes, and other beneficial oils. The Hadassah Medical School at the Hebrew University of Jerusalem have produced a very interesting study. They sought to compare the effectiveness of a completely purified CBD extract versus a full-spectrum extract of cannabis flowers containing large quantities of CBD. The conclusion of the study was that the whole plant extract, which contained a large percentage of CBD but also contained traces of the other cannabinoids, proved far more effective than CBD-only solutions in alleviating inflammation and pain sensation.
What other cannabinoids are in your CBD oil?
Our full-spectrum CBD oil contains high concentrations of CBD as well as other beneficial cannabinoids such as CBC, CBG, CBDA, and CBDV. Our oil also contains terpenes, phytonutrients and fatty acids. These valuable cannabinoids are not psychoactive and are being studied scientifically for a wide variety of health benefits. Cannabinoids work together with what is known as the entourage effect.
When does your product expire?
Without refrigeration, the product will last for 12 months. Refrigeration is completely optional but will extend the shelf life of the product to 18 months.
What other ingredients are in your CBD oil?
Other than the other cannabinoids listed above, our CBD oil simply has hemp oil or MCT coconut oil as its base product. Our extracts contain 100% organic cold pressed hemp oil or MCT coconut oil and are all full spectrum CBD concentrate. There are no other additives, preservatives, emulsifiers, or flavourings.
Where do you source your hemp from?
Our PROLIFE CBD range is all produced from hemp that is organically grown in Colorado in the US. We have each batch of products independently tested to confirm they are pesticide free and contain the stated amounts of CBD and no THC.
Why are your CBD products more expensive than others I have seen?
Just like finer wines, organic food and anything else that is higher quality, you can expect to pay more for the quality that you receive.
Also, our CBD products are imported from the US and Europe to ensure the quality that we want and need, so naturally, shipping fees and taxes will increase our price.
Before that though, all of our CBD products go through extensive manufacturing processes. The oil is extracted from the hemp plants and is tested for its potency and purity (several times) before it is ready to be bottled up. The commitment to ensuring the quality of our CBD does means that it is more expensive to produce. However, our prices are some of the most competitive in the market, offering premium CBD products at very fair prices.
How do you extract the CBD and other cannabinoids?
We use green extraction methods that use CO2 to ensure the highest quality CBD. All of our products are produced in GMP facilities and contain hemp extracts free from pesticides, herbicides or any other nasty chemicals. CO2 is safe to use in food products and is commonly found in fizzy drinks and of course, we ourselves are constantly producing CO2 when we breathe!
How long does it take to receive my purchased item(s)?
At PROLIFE CBD we take pride in getting your CBD to you as fast as we can! You can expect a delivery time of 2-3 business days after purchase as long as your order is in stock. Please note that processing your order may take up to 1 business day.

Does PROLIFE CBD ship internationally?
Yes! We ship our CBD oil to over 40 countries! If you require assistance completing a payment or need any further information, then please contact us.
Can I return a product?
Yes, under certain conditions, we will accept returns. For more information, please see our Shipping & Returns Page.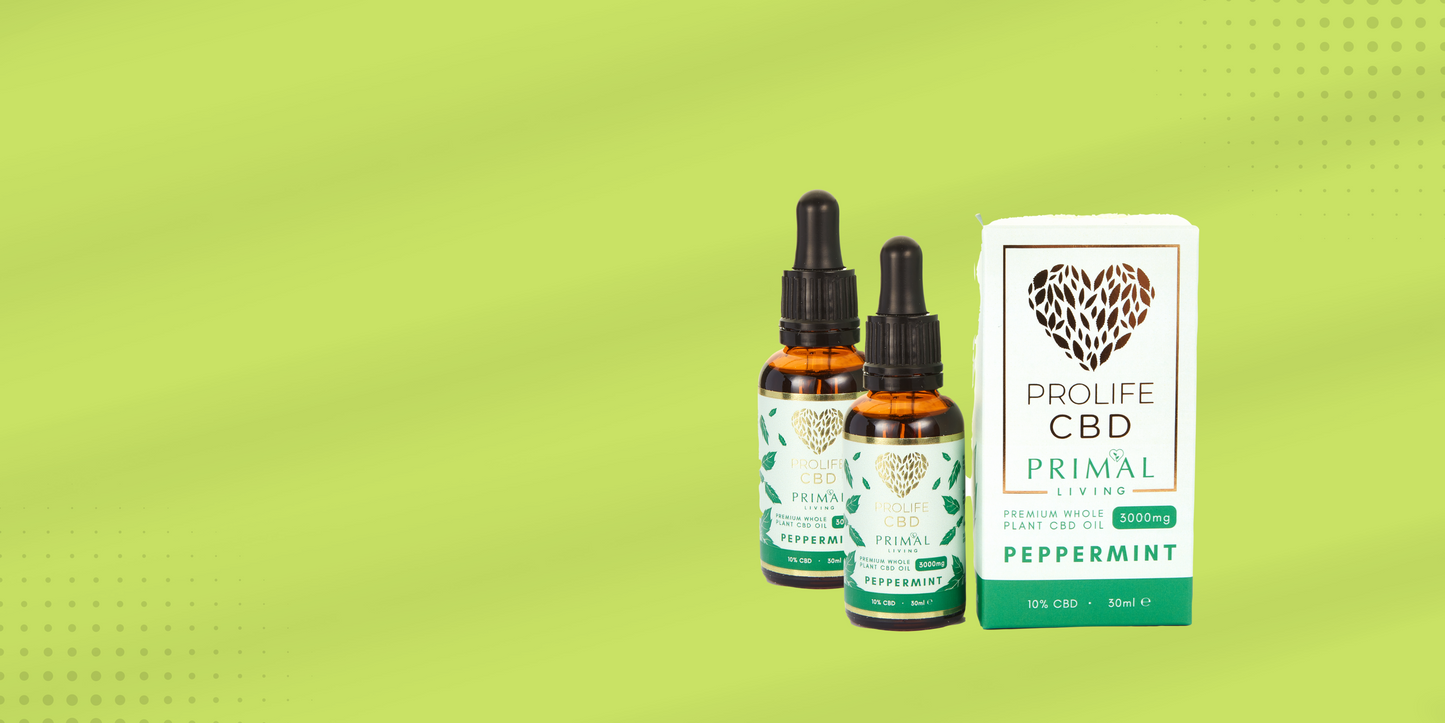 See our terms and Conditions