T's and C's
TERMS AND CONDITIONS
ProLife CBD Ltd is a company registered in England and Wales under company registration number 11593983. Its registered office address is Lamorna, Shawbury Lane, West Midlands, B46 2RU, UK.
Items advertised herein by PROLIFE CBD are not offered for sale as medical products nor are they intended to treat, cure, or prevent any disease. A doctor's advice should be sought before using this or any supplemental dietary product.
Our products are not for use by (or sale to) persons under the age of 18, nor should they be used by those who are pregnant or nursing. Consult with a physician before use if you have a serious medical condition or take any prescription medications.
Our products are not be used as a medicine or as a replacement for medicines.
Our products should be used only as directed on the label. 
By purchasing from www.prolife.co.uk you certify that you are aged 18 or older and agree to abide by the Terms & Conditions set out herein.
We have tried to ensure that information provided on our website is accurate. However, we make no guarantees in respect of the information. We do not accept liability for any loss (direct, indirect, or consequential) which may arise from reliance on information contained on our website or due to any error or omission.
Notwithstanding the descriptions and specifications of products on our website, we reserve the right to make changes to our products which do not materially affect their quality or performance.
We may correct any error appearing on our website or withdraw any product from sale without incurring liability. Pricing and availability is also subject to change without notice.
You may order products from our website by submitting a completed order form through the check-out procedure. We will confirm acceptance of your order by e-mail to the address you provide and the sending of this e-mail (whether or not it is received) creates the contract between us.
Prices are quoted inclusive of any applicable value added tax, but not the cost of delivery. The price of products will be the price quoted on our website at the time we accept your order, except in the event of human error in pricing. Although every care is taken over the content of this site, it is conceivable that items may be mis-priced. In this event we will either contact you to ask if you wish to proceed with the order or simply cancel the order and notify you, at our discretion. We are under no obligation to supply goods at the incorrect price.
In addition to the product price, you will have to pay our delivery charges as quoted at the time we accept your order.
Payment is made by credit or debit card, or through PayPal, at the time we accept your order. Full details of payment methods we accept appear on the order page. Refunds will generally be made by means of a credit to your original payment method.
The warranty period is 24 months or until the "best before" date is reached, if this is within the 24-month period.
Due to card scheme regulations no CBD products can be sold to the United States. All cards from the United States will be blocked.
We aim to dispatch all orders received by 3pm the same day Monday to Friday, subject to items being in stock.
We will arrange for delivery of the products you order by the method and to the address which you specify during check-out. However, exact time-to-delivery is not contracted between us.
If you do not take delivery of the products or neglect to supply adequate delivery instructions, we may cancel your order and retain the products. In this event, we will refund you the full price of the products, not including delivery charges. 
If there is an error—for example, the wrong item has been sent—or any other delivery problem in respect of products ordered, you must notify us in writing within 14 days after the delivery date. We will not be liable for any loss or damage if you fail to do this.
Once an order has been dispatched you may return the goods within 30 days of receipt. Goods must be unopened with seals in tact. If an item has been used/opened we cannot accept a return.
To cancel orders or return goods please contact us via email quoting your order number.
All products on our website are legal in the United Kingdom. We will not provide any information on the legal status of a product in any other country. You accept responsibility to inform yourself about local laws and import and custom regulations, before ordering—by which you certify that import to your country of products ordered is legal. By placing an order at ProLife CBD you accept all responsibilities regarding the legality of the products that will be shipped to you.
All information provided by ProLife CBD through this website, through links to or from other websites, or by its employees over the phone, over email, or through any other transmission is purely for information purposes. Information offered should never be interpreted as a sure recommendation to act. Using the information for illegal activities is at your own risk.
ProLife CBD does not guarantee that the information on our website is absolutely up-to-date or accurate.
You take full liability for personal injury, damages, punitive measures, lost profit or revenues, product or equipment, and any loss of property that may result from the purchase, use, or misuse of any product from ProLife CBD. ProLife CBD, its owners, agents, and employees cannot be held responsible for the actions of its customers.
We do not encourage the illegal use of our products. We strongly advise you to seek your own legal advice if you have any doubts.
All illustrations, pictures, design elements, passages of text, and the logos on this website are copyrighted. Any commercial use of any of these contents is strictly prohibited without written permission of ProLife CBD.
What Are Cookies
As is common practice with almost all professional websites this site uses cookies, which are tiny files that are downloaded to your computer, to improve your experience. This page describes what information they gather, how we use it and why we sometimes need to store these cookies. We will also share how you can prevent these cookies from being stored however this may downgrade or 'break' certain elements of the sites functionality.
For more general information on cookies see the Wikipedia article on HTTP Cookies.
How We Use Cookies
We use cookies for a variety of reasons detailed below. Unfortunately in most cases there are no industry standard options for disabling cookies without completely disabling the functionality and features they add to this site. It is recommended that you leave on all cookies if you are not sure whether you need them or not in case they are used to provide a service that you use.
If you have arrived at the website via a link from one of our affiliates then tracking codes are used to ensure the affiliate is compensated correctly on all orders. 
Disabling Cookies
You can prevent the setting of cookies by adjusting the settings on your browser (see your browser Help for how to do this). Be aware that disabling cookies will affect the functionality of this and many other websites that you visit. Disabling cookies will usually result in also disabling certain functionality and features of the this site. Therefore it is recommended that you do not disable cookies.
The Cookies We Set
This site offers newsletter or email subscription services and cookies may be used to remember if you are already registered and whether to show certain notifications which might only be valid to subscribed/unsubscribed users.
This site offers e-commerce or payment facilities and some cookies are essential to ensure that your order is remembered between pages so that we can process it properly.
When you submit data to through a form such as those found on contact pages or comment forms cookies may be set to remember your user details for future correspondence.
Third Party Cookies
In some special cases we also use cookies provided by trusted third parties. The following section details which third party cookies you might encounter through this site.
This site uses Google Analytics which is one of the most widespread and trusted analytics solution on the web for helping us to understand how you use the site and ways that we can improve your experience. These cookies may track things such as how long you spend on the site and the pages that you visit so we can continue to produce engaging content. 
For more information on Google Analytics cookies, see the official Google Analytics page.
Third party analytics are used to track and measure usage of this site so that we can continue to produce engaging content. These cookies may track things such as how long you spend on the site or pages you visit which helps us to understand how we can improve the site for you.
From time to time we test new features and make subtle changes to the way that the site is delivered. When we are still testing new features these cookies may be used to ensure that you receive a consistent experience whilst on the site whilst ensuring we understand which optimisations our users appreciate the most.
As we sell products it's important for us to understand statistics about how many of the visitors to our site actually make a purchase and as such this is the kind of data that these cookies will track. This is important to you as it means that we can accurately make business predictions that allow us to monitor our advertising and product costs to ensure the best possible price.
We also use social media buttons and/or plugins on this site that allow you to connect with your social network in various ways. For these to work the following social media sites including; facebook, twitter, instagram, will set cookies through our site which may be used to enhance your profile on their site or contribute to the data they hold for various purposes outlined in their respective privacy policies.
More Information
Hopefully that has clarified things for you and as was previously mentioned if there is something that you aren't sure whether you need or not it's usually safer to leave cookies enabled in case it does interact with one of the features you use on our site.
However if you are still looking for more information then you can contact us through one of our preferred contact methods. This Cookies Policy was created with the help of the CookiePolicyGenerator.com
Email: Info@ProLifeCBD.co.uk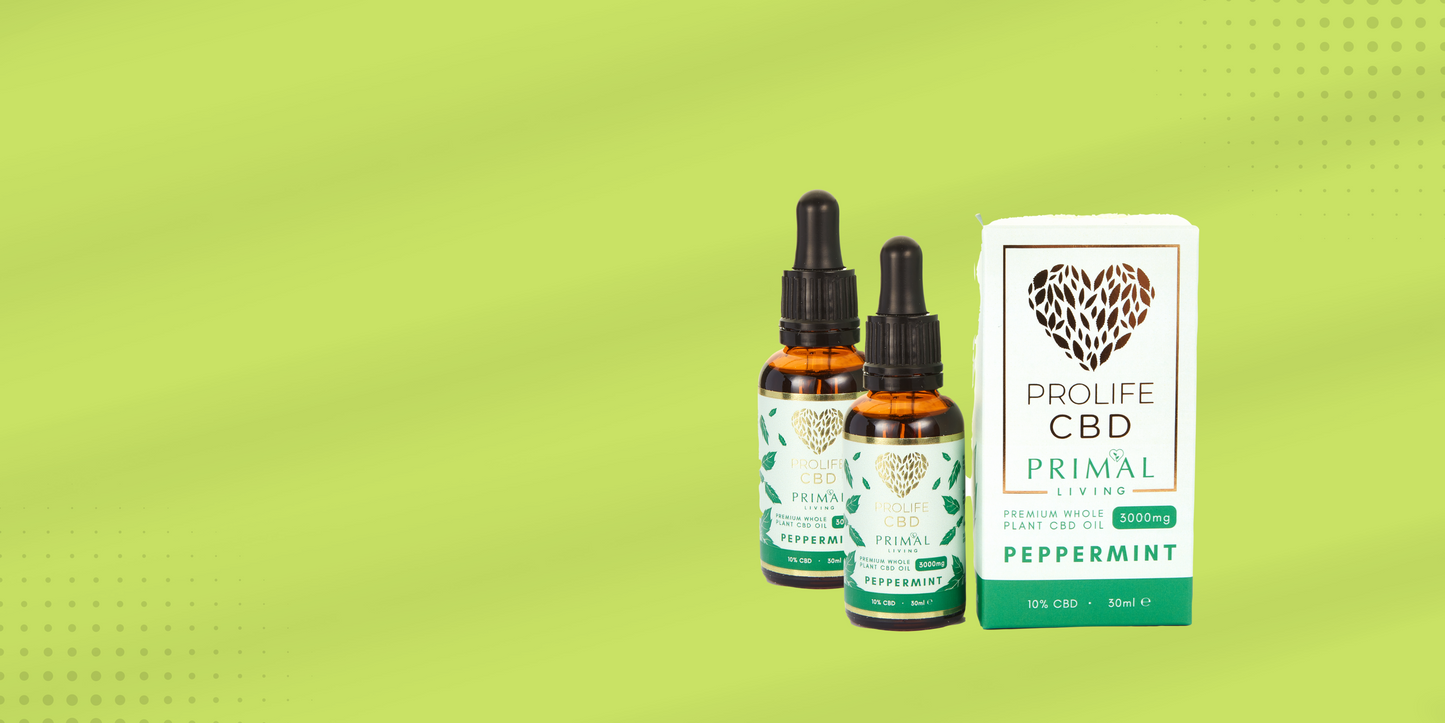 See our terms and Conditions